Simply Delicious
Tamales in
#SAT & #ATX!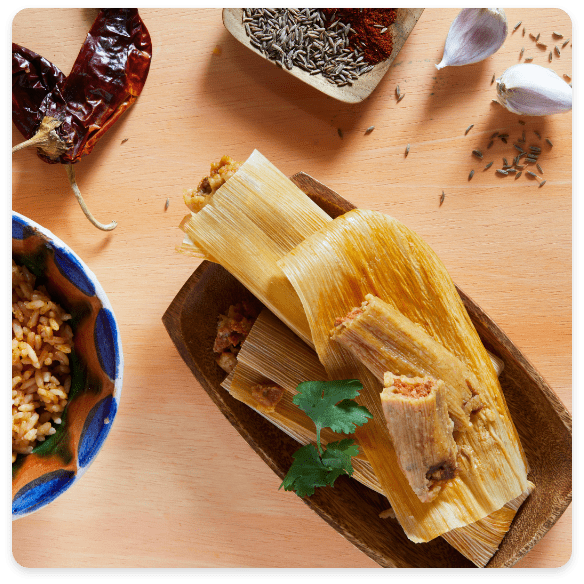 Regular Pork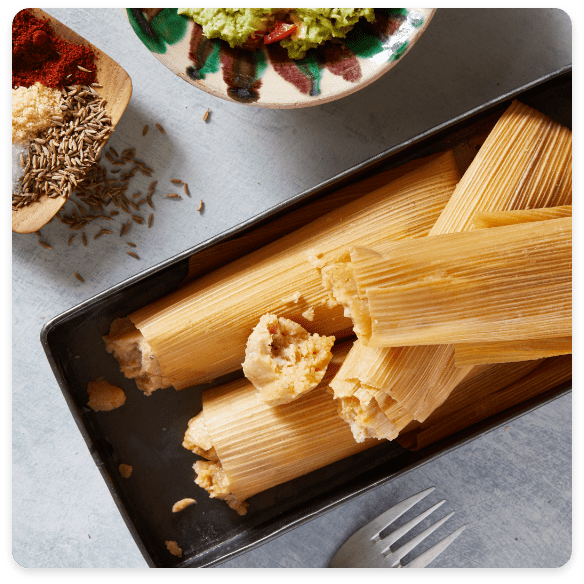 Regular Chicken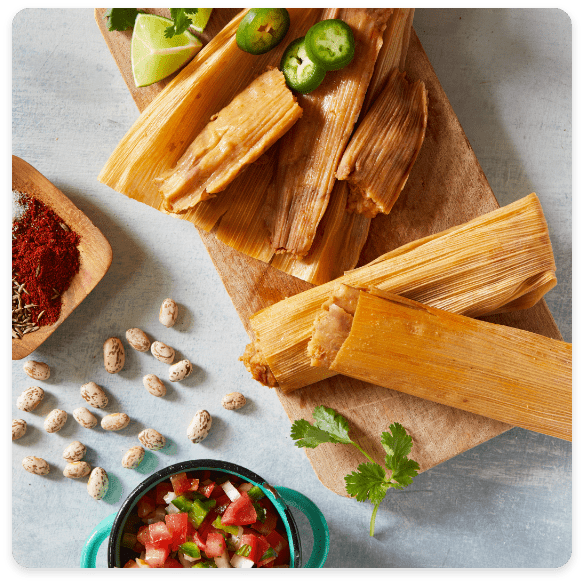 Jalapeño Bean

Nationwide Shipping
Lucky you! We ship nationwide!
Order tamales online for any occasion,
or just to satisfy your craving!
"Delicious Tamales comes as close to my abuela's cooking as anyone can."
Camilla – San Antonio, TX
"…Great for breakfast, lunch, or dinner."
Jaime – Austin, TX
"…Nothing better than Delicious Tamales on game day."
David – San Antonio, TX
"Delicious Tamales delivered the flavor of my hometown."
Gloria – San Antonio, TX
Our Story
Like so many Mexican-American girls growing up in the U.S., Valerie Gonzalez remembers the annual tradition of making tamales from her mother's kitchen table. Her abuelita, aunts, cousins, and half a dozen siblings would crowd the tiny kitchen in her Laredo home. The ritual began with soaking corn husks in the kitchen sink. Then they would mix the masa by hand and spread it with spoons over wet hojas as the chisme and laughter heated up to the rhythm of the boiling hog head on top of the stove. Then the elder tamaleras mixed the spices into the pork meat and wait for the tamales to steam cook to perfection in time for the Christmas Eve feast.