Simply Delicious
Tamales
We are simply Delicious Tamales! Made fresh in our San Antonio kitchen every day and available in
San Antonio
—
Austin
—
Nationwide!
Authentic traditional Mexican food just like your abuela used to make.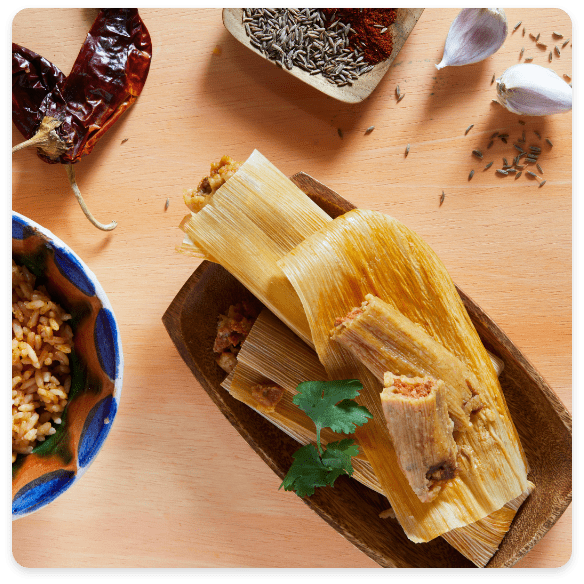 Regular Pork Tamales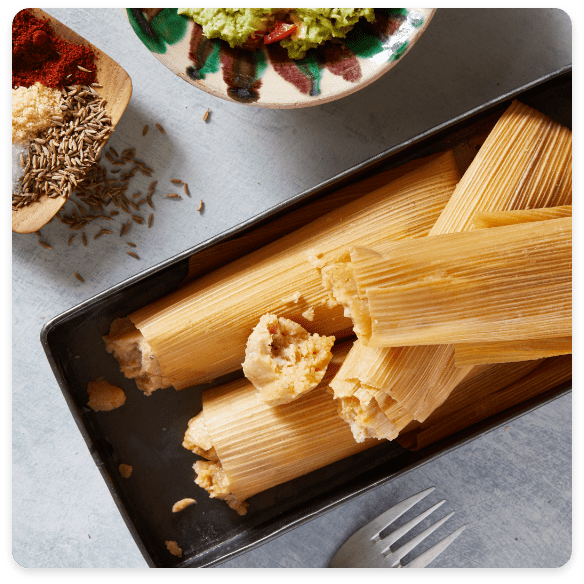 Regular Chicken Tamales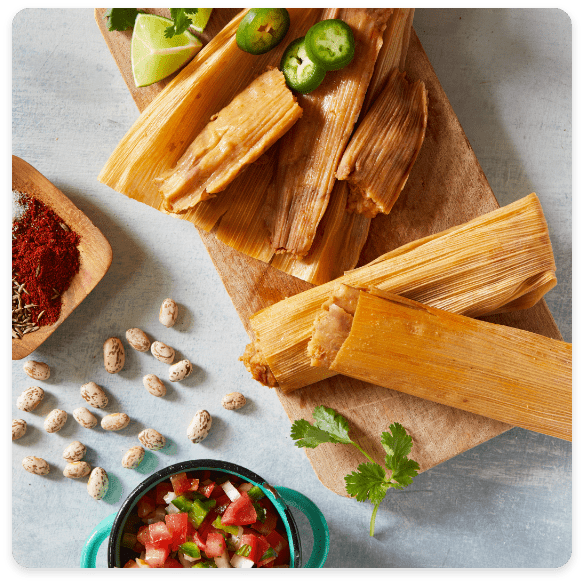 Jalapeño Bean Tamales

Nationwide Shipping
We now ship everywhere — offering a larger menu of authentic Mexican food! Our nationwide shipping makes it convenient for you to indulge in or to gift delicious tamales, barbacoa, carne guisada, picadillo and all the fixings, shipped fresh, direct from our San Antonio kitchen! Delicious Tamales make GREAT GIFTS! If you're longing for the best, most authentic Mexican food, or if you want to show your love for someone out-of-town, you can easily order online and get Delicious Tamales and more delivered!
"Delicious Tamales comes as close to my abuela's cooking as anyone can."
Camilla – San Antonio, TX
"…Great for breakfast, lunch, or dinner."
Jaime – Austin, TX
"…Nothing better than Delicious Tamales on game day."
David – San Antonio, TX
"Delicious Tamales delivered the flavor of my hometown."
Gloria – San Antonio, TX
Our Story
Delicious Tamales is a family- and Latina-owned company with its sights set toward the future, while always honoring the strong foundation and traditions on which it is built.
Starting with a $500 investment, Valerie Gonzales, now partnering with her daughter, Herlinda Lopez-Wood, built a multi-million-dollar Latina-owned corporation. Delicious Tamales operates the largest retail tamale kitchen in San Antonio, preparing over 3.4 million tamales per year with six locations across San Antonio, two locations in Austin, and an online marketplace where tamales can be shipped nationwide (1-800-TAMALE-1).
Valerie and Herlinda, work side-by-side making an already great company with a great, delicious product, even better. They look forward to a long family future of continuing what they truly love to do — share Delicious Tamales with you!