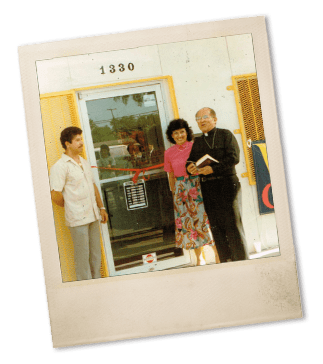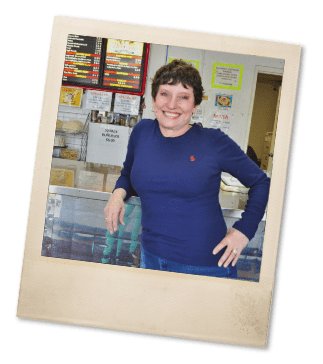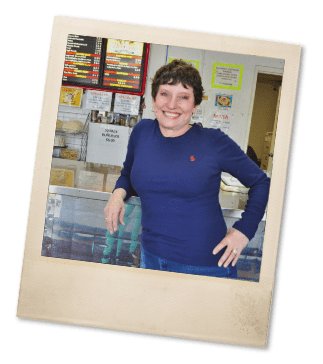 Our Story
Like so many Mexican American girls growing up in the United States, Valerie Gonzalez has fond memories of the annual tamalada tradition with Familia. Her abuela, tias (aunts), primos (cousins), and siblings would crowd the tiny kitchen in her Laredo home, laughing, sharing chisme, while making delicious tamales. This time-honored tamalada ritual brought everyone together as hojas (corn husks) soaked in the sink, hand-mixed masa waited to be spread, and spices were added to the delicious pork filling. It took hours of work, all worth it, as dozens of tamales cooked to perfection in time for the Christmas Eve feast.
Back then, Valerie embraced the tradition, but she aspired to a life beyond the small Laredo kitchen where she grew up. She was an active student who knew she wanted to help those around her. This heart for her community followed her to college where she became a Chicana activist in the late 1970s, marching and fighting for various Chicano causes. She knew where she came from, and she wanted to make a difference.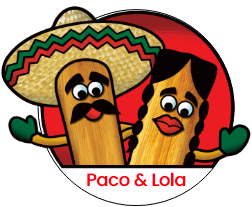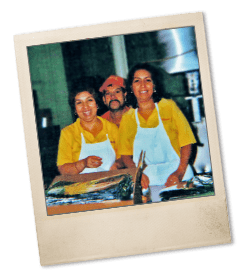 Education and Fulfillment
Valerie and her siblings followed the mantra of their father, "Educate yourself so you can better yourself." All seven brothers and sisters fulfilled their dreams graduating from the University of Texas at Austin, and they remain proud Longhorns today. Valerie, continuing to embrace her passion to help others, earned her bachelor's in social work. She came to San Antonio in 1979 to complete her master's degree in social work at Our Lady of the Lake University. It was this fateful move to San Antonio that would set in motion the start of Delicious Inc. and its eventual expansion as the largest retail tamale kitchen in San Antonio.
Starting with a $500 investment, Valerie and her then-husband started their first Delicious Tamales location in 1980 at 1901 Cincinnati Ave. in San Antonio. The couple also started a family and dedicated their time to growing their business and teaching their daughters the shared values of education and hard work.
Growing up in the family business prepared daughter, Herlinda Lopez-Wood, to step into her role as Valerie's future business partner. Helping her parents run the company, Herlinda learned every step of the operation. She also earned her bachelor's degree from The University of the Incarnate Word in San Antonio.
Valerie acquired sole ownership of Delicious Tamales in 2006, and Herlinda remained by her side as her business partner and now Co-President of Delicious Tamales.
Herlinda knew having a solid business education would further the company's advancement and in 2011 she earned her master's degree in business administration from the University of Texas at San Antonio — while continuing to work alongside her mother. It is this dynamic mother-daughter duo that has proven to be the key to the continued success of Delicious Tamales.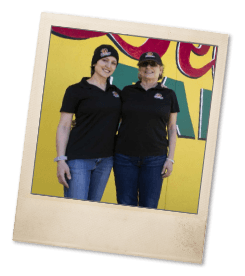 Where We Are Today
Today, Delicious Tamales kitchen is a little bigger than that small Laredo home and that $500 investment has become a multi-million-dollar corporation with six locations across San Antonio, two locations in Austin, and an online marketplace where tamales can be shipped nationwide (1-800-TAMALE-1).
Delicious Tamales continues to operate its main headquarters in the heart of San Antonio's westside at 1330 Culebra Rd. Their 30,000 square-foot state-inspected kitchen produces an average of 70 dozen tamales every 2 minutes, and the company sells more than 3.4 million tamales per year.
Our authentic Mexican food products were voted "Best Tamales" for several consecutive years by the Reader's Choice Awards sponsored by the San Antonio Express-News. Recently, the company was listed among the Top 25 Hispanic-Owned Businesses in San Antonio by the San Antonio Business Journal and nominated as a best new Mexican restaurant in Austin.
Valerie and Herlinda have their sights set on further expansion of Delicious Tamales in Texas and beyond. Their working partnership and dedication to the quality of their product, combined with the traditional methods still followed within their expansive kitchen, are what keep their success going. And growing!
Valerie's heart for political and community activism has not faltered; Delicious Tamales is an active member of the San Antonio and Austin Hispanic Chambers of Commerce and Valerie has served on the Board of Directors of the Madonna Center in San Antonio. She created and continues to award the Delicious Inc. Scholarship Fund to a deserving graduate of Laredo Martin High School, her alma mater. She and Herlinda hope to expand educational opportunities for first-generation entrepreneurs with a future college scholarship to be established soon. It is their shared belief that with success comes the responsibility of reaching back, helping others better themselves.
Valerie and Herlinda, continue to work side by side to make an already great company and delicious product, even better, and they look forward to a long family future of continuing what they truly love to do — share Delicious Tamales with you!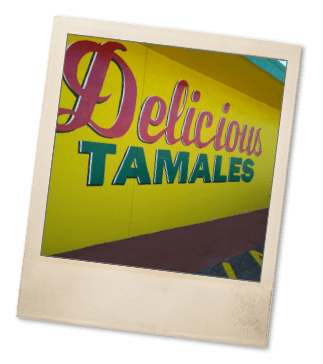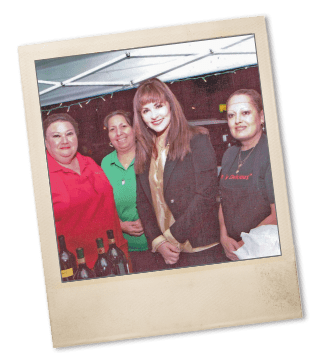 We Support Our Heroes
Delicious Tamales supports our heroes throughout the San Antonio and Austin communities with programs like Tamale Tuesdays for Our Heroes.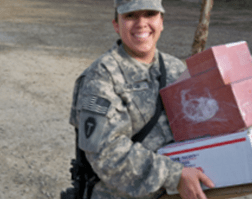 Our Customers Support Us
Delicious Tamales is a repeat winner of "Best in San Antonio" and nominated as a "Best New Mexican Restaurant" in Austin. We continue to be the leading tamale kitchen in our home city of San Antonio.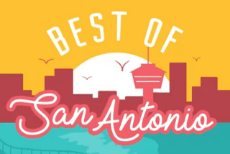 We Stay Involved
We love our community, and we remain involved throughout the year with San Antonio Fiesta, the BISH Santa Run and the Blue Santa event at the Frank Garrett Center.